Begin with our book
Creating Delight: Connecting Gratitude, Humor, and Play for All Ages is a highly practical and entertaining alternative to the more serious books on the idea of thankfulness. While we believe absolutely in the importance of gratitude, this book builds on that work by connecting it with humor and play. It broadens the possibilities, offers a lighthearted attitude, and provides dozens of specific ideas for sharing the pleasures of being alive.
Whether you serve students/children, older adults, or your family and friends, use this book as a guide to illustrate concrete ways you can help them find delight.
Put your name on it?
Would you like to give away multiple copies of the book to a group of your choice? Contact us at info@CreatingDelight.com about adding your logo and tagline to the cover with discounted group pricing.
Engage us for a workshop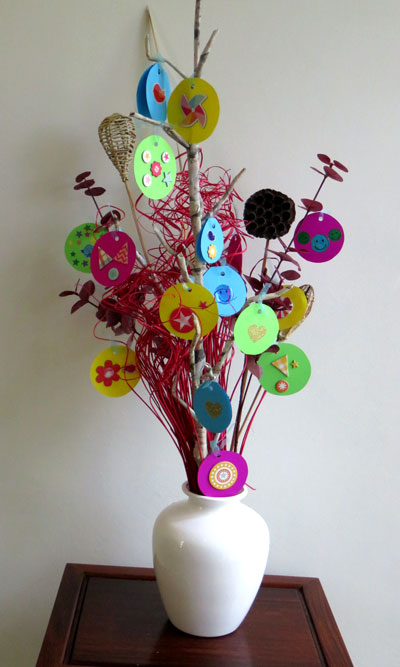 All three of us offer workshops and webinars on a variety of topics. Kathy and Bron are the presenters for Creating Delight by Connecting Gratitude, Humor, and Play. Here's some basic information:
We see a clear difference between environment and atmosphere. When someone walks into your classroom, residential care community, or home, the environment may not say
"Wow!" and getting to wow may require a big budget. But a beautiful physical environment doesn't guarantee a welcoming atmosphere, and fortunately, creating an atmospheric wow requires only an abundant attitude budget.


Summary:
Provide research-based evidence of the positive physical and mental effects of gratitude, humor and play and illustrate how they are intertwined. In this inter-active 3.5 hour workshop, we will:
Teach participants how to give and receive compliments to set the stage for expressing gratitude, and creating an inviting atmosphere;
Give examples of at least 10 ways to incorporate gratitude, humor, and play rituals into daily life; and
Give participants hands-on experience in making three variations of a gratitude/smile "tree."
They will return to their communities with easy and practical ways to change and recharge the atmosphere in their environments and with it, the lives of those they serve.
Want a shorter version as a webinar?
Contact us at info@CreatingDelight.com. Also ask us about our many other topics. How can we meet your staff development needs or educate and entertain those you serve?
An example of a flattened spiral from the spiral tree video below.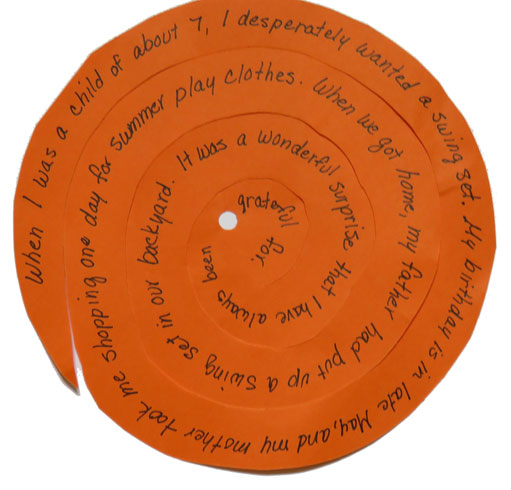 Spiral Tree Video