Kathy Laurenhue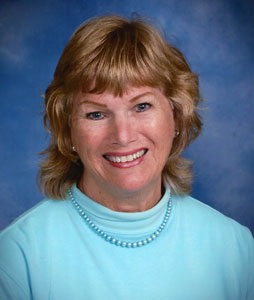 Kathy Laurenhue, CEO (Chief Enthusiasm Officer) of Wiser Now, Inc. (www.WiserNow.com) has put her master's degree in Instructional Technology (training) to work in the field of aging for 30+ years throughout the U.S. and Australia. Although she built her reputation on her work in dementia care, for the last dozen+ years her focus has been on the broader field of wellbeing in aging and providing positive stimulation for the minds of all older adults as well as intergenerational audiences. She is the author of five books, dozens of downloadable courses, plus literally thousands of word games, trivia quizzes, discussion topics, and creative training exercises. She is known for providing practical information that can be instantly put to use and delivering it in a lighthearted manner.
Kathy Laurenhue's Bio (pdf format)
Kathy Laurenhue's Resume (pdf format)
Kathy vs. Her Poncho – Video Fun
Bron Roberts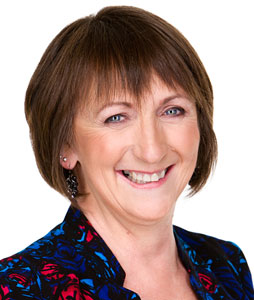 Bron Roberts is CFO (Chief Happiness Officer) of Let's Laugh (www.letslaugh.com.au). With over 35 years' experience as a meditation and stress management trainer, almost as long as a humour and laughter consultant, and a humour-filled presentation style that is guaranteed to get groups laughing, Bron keeps participants engaged from the first moment till the last. She is a fully certified Laughter Yoga Leader Trainer and trained as a 'Laughter Boss' under the guidance of Dr Peter Spitzer through the Clown Doctors and Humour Foundation. Bron's passion for creating healthier, happier individuals, communities and workplaces not only makes her a popular media interview subject, but ensures that Let's Laugh presentations set the stage for lasting change in individuals and organisations. For proof, check out the list of 150+ clients and the broad sampling of testimonials on her website.
Sharon Wall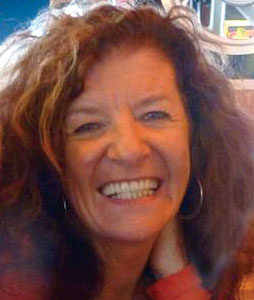 Sharon Wall (www.ageingbycaring.com.au) is a nurse with a Masters of Public Health and over 35 years working in the aged care sector. As the director of "Ageing by Caring Pty Ltd," she enhances the experience of ageing by caring, communicating, and creating. She provides education and training, strategic planning, policy development and management, review and evaluation + leadership development focused on mentorship and coaching. She's published widely in the areas of dementia, Aboriginal Ageing, Multicultural Ageing, and Advance Care Planning. Sharon has a long standing association with the Clown Doctors and Humour Foundation through a valued association with the wonderful and much loved Peter Spitzer (1946-2014). Peter (aka Dr Fruit-Loop, Spitzer's clown doctor alter ego) was the founder of the Australian Clown Doctor Program. She currently acknowledges Peter's lasting legacy as she prepares Elder Clowns to work in aged care settings by providing them with dementia training and support.
Kathy and Bron met each other through their longtime membership in the Association for Applied and Therapeutic Humor (www.AATH.org), and are both Certified Humor Professionals. Kathy and Sharon first met through their collaboration on an Australian aged care project more than a dozen years ago.